Photo by Jumpshot Singapore
Fresh off the back of a pulsating FIBA Intercontinental Cup at the Singapore Sports Hub last month, we are ready to welcome back more thrilling basketball action this December!
Helmed by Jumpshot in conjunction with Singapore Sports Hub, the Pink Warriors 3x3 basketball tournament will take place on the 9th and 10th of December at the Sports Hub Hardcourts along 100PLUS Promenade.
Following the success of Pink Warriors 3x3 first season earlier this year in March which drew over 50 teams, the tournament is back for its second rendition. 
Get ready for more cheers, shimmies, and jump shots as entertaining basketball plays leave you on the edge of your seat this holiday season! 
 
Championing Singapore's 3x3 Basketball Movement
The Pink Warriors 3x3 aims to develop the basketball skills of both beginners and dedicated players in the 3x3 category, as Jumpshot looks ahead to leading the basketball 3x3 movement in Singapore.

Sharing that they hope to have more participants and the ones who took part in season 1 to gather again, Jumpshot said: "While some things remain unchanged, we're excited to continue the journey with the same passion and enthusiasm that defined season 1."
"Taking the learnings from season 1, this new season will be bigger and better especially for the players who are coming to join us."
Apart from medals for the top three teams and bragging rights, participants can also expect attractive cash prizes with $800 going to the overall champion and $600 going to the runners-up of the tournament. Jumpshot also hinted at a goodie bag reveal and exclusive jerseys to come soon.
Beyond the primary goal of elevating the 3x3 basketball scene in Singapore, Jumpshot also shared that they hope to build a strong sense of passion for the sport - with individual ranking points collected from this tournament enabling players to move up in the overall rankings within the country, which is visible on the official FIBA 3x3 website.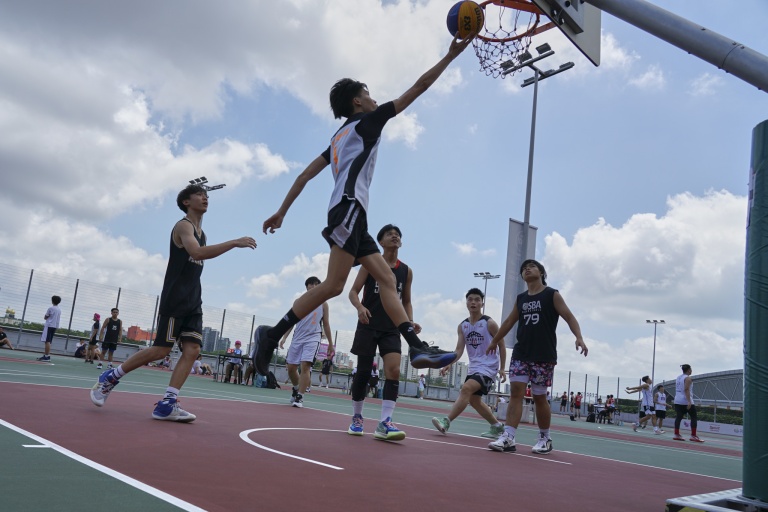 Photo by Jumpshot Singapore
 
About 3x3 Basketball
3x3 basketball is widely dubbed as one of the world's most exciting urban team sports, with its smaller format providing a more accessible yet competitive version of the ball game. 
This is extremely beneficial for countries with space constraints like Singapore, which played host to the inaugural 3x3 competition during the 2010 Youth Olympic Games, also held the FIBA 3x3 Asia Cup in late March this year.
The 3x3 format significantly differs from its 5x5 counterpart and is known for its fast-paced and high-intensity gameplay. With only six players (3 on each team) on the court, the smaller playing area allows for quick transitions from defence to offence, elevating the overall intensity and pace of the game.
Players are required to constantly track up and down the court in a short span of time, which places more emphasis on agility rather than endurance and stamina that the 5x5 format demands. There is also little allowance for tactical organisation with many opting to simply pick up the closest opposition player once possession is lost.
Season 2 of Pink Warriors 3x3 will continue to follow FIBA's 3x3 rules of the game – each game will last 10 minutes with no half-time or quarter breaks, as well as no stoppages for free throws or dead ball situations.
In 3x3 basketball, each basket made inside the arc is worth one point, while shots beyond the arc are worth two points. Additionally, free throws are awarded after a team accumulates a certain number of fouls. The first team that amasses 21 points wins the game. Teams will compete based on a round-robin format, with the top 8 teams advancing to the quarter-finals and so on.   
Each team should comprise a minimum of 3 and not more than 4 players should they choose to include a substitute. 
Interested competitors can register for any of the following categories - U16, U23, Open (Male), alongside U17, Open (Female) from 1 to 30 November 2023. Visit Singapore Sport Hub website for more details. 
So, round up your mates and don't miss out on the action. Whether you are gathering a team to take part in the competition or simply coming down to show your support for your friends, the Sports Hub Hard Courts is the place to be on 9 & 10 December, see you there!