Photo by Singapore Sports Hub
Ever tried dragon boat racing or witnessed a dragon boat race? If you haven't, then you don't know what you've been missing out on! 
Dragon boat racing is not only a fun and social sport that can be pursued by athletes of any background or ability, but it also requires great teamwork and offers a full-body workout unlike any other sport.
According to Singapore Dragonboat Association, today there are an estimated 10,000 dragon boaters in Singapore, making it one of the most popular team sports in Singapore. 
Indeed, dragon boat racing is a popular choice for team building among schools and corporations, with the sport offering numerous opportunities to develop one's physical strength, mental aptitude and leadership qualities. 
But just how did dragon boat racing come about, and what makes it the sport it is today?
Historical Roots and Cultural Significance  
Spanning a history of over 2,500 years, dragon boat racing is believed to have first begun in southern central China in Dongting Lake along the Chang Jiang, which is today commonly known as the Yangtze River.
It has since evolved from being a traditional Chinese paddled watercraft activity and ancient Chinese folk ritual to celebrate Tuen Ng Festival (or Dragon Boat Festival) into a modern day international sport from the year 1976, and is one of the fastest growing water sports around the globe today. 

Did You Know?
A typical dragon boat race usually comprises 10 paddlers for small boats, and between 18 to 20 paddlers for standard dragon boats, not including the steersperson and drummer. 
Race distances can vary from 200-metres, 500-metres and 2-kilometres, with the 2-kilometre race distance being the most popular and commonly contested event.
Dragon boats are also usually dressed up during competition and race events to include decorative Chinese dragon heads and tails, making it a highly colourful and vibrant sport to witness for spectators.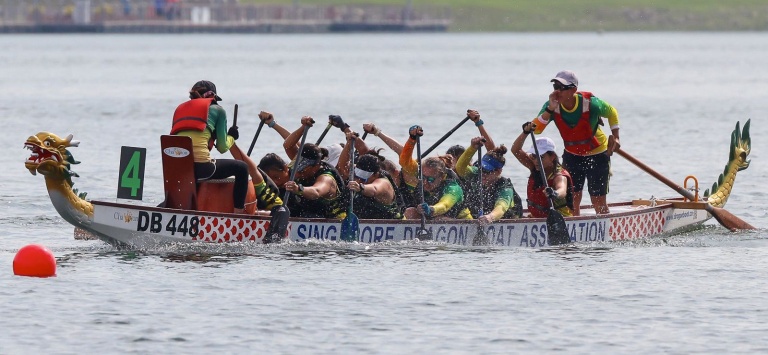 Photo by AustCham Paddle Club
Breaking Gender Stereotypes
While dragon boat racing has traditionally been seen as a male dominated sport, societal changes mean there is a rising number of female participants in the sport. Afterall, sport has a way of unifying people of all walks of life regardless of gender, background or societal status. 
But does being a female make it more challenging to master the sport?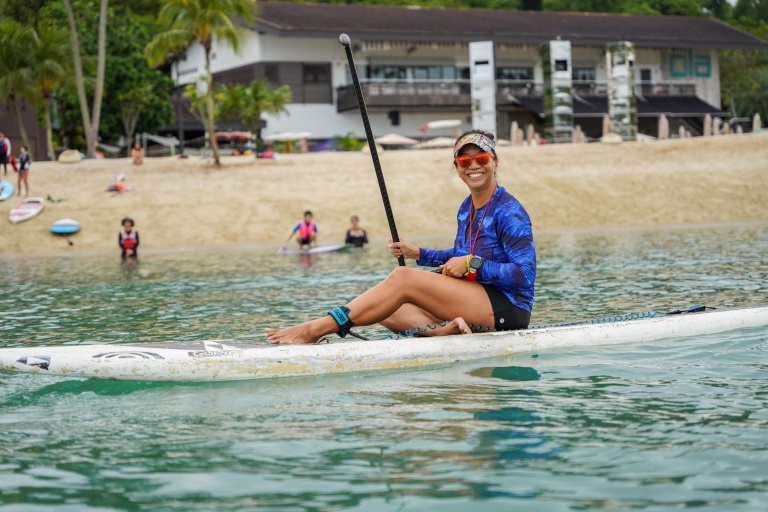 Photo by Lilian Tong
Lilian Tong, an avid rower who represents AustCham Paddle Club - a club with over 50 ladies from multiple nationalities, shares: "It's heartening to see more and more ladies picking up the sport. I think competitiveness runs deep in our veins regardless of gender, and the team aspect is a very attractive draw for women to be part of."
And what of some of the popular misconceptions of dragon boating for females and women who compete in the sport?
"It's all too common for women to have superficial vanity concerns such as developing dark skin complexion or bulking too much shoulder muscles being our concern. It's definitely not as bad as many thinks as long as you know how to take care of yourself and do preventive sun protection," Lilian adds.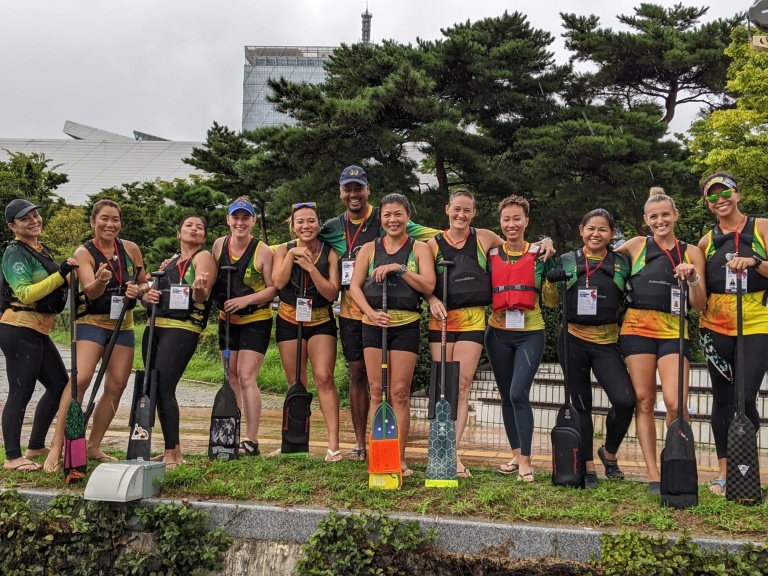 Photo by AustCham Paddle Club
"There's a saying that 'exercise is a celebration of what your body can do; not a punishment for what you ate'. The sport allows many of us to embrace whatever weight we are, and work towards achieving our personal best instead of being overly concerned about how we look. I'm constantly empowered seeing my teammates driven to better themselves and live by this mantra each day."

Whether you are competing at the Singapore Regatta Waterfest 2023 as an athlete, or simply heading down to support your favourite team, one thing's for sure, the Water Sports Centre at Singapore Sports Hub is the place to feel the adrenaline and witness some of Singapore's best dragon boat teams in action on 25 and 26 November! So why not bring your families along and spend a day at Singapore's sporting playground that weekend? Admission is free.