Photos by Julianne Danielle Lim and Kelly Loh
Julianne Danielle Lim and Kelly Loh bonded over their similar fitness goals and found strength and motivation in embarking on their fitness workouts and programmes together. 
Holidays together also revolve around fitness, including activities such as hiking and cycling into their itineraries, and starting their days with spin  and HIIT (High Intensity Interval Training) workouts before sightseeing. 
Julianne and Kelly are both cancer survivors and have since transformed their lives for the better through sport and fitness.
"My oncologist encouraged me to turn my life around as I would like to live a long life. After I was diagnosed, I turned to eating well and exercising as the centre of my life" said Kelly. 
"I have nieces and before I started exercising daily, I used to get tired easily and could not keep up with them. Now, I run with them when we are at the playground and now they have to keep up with me!", she added.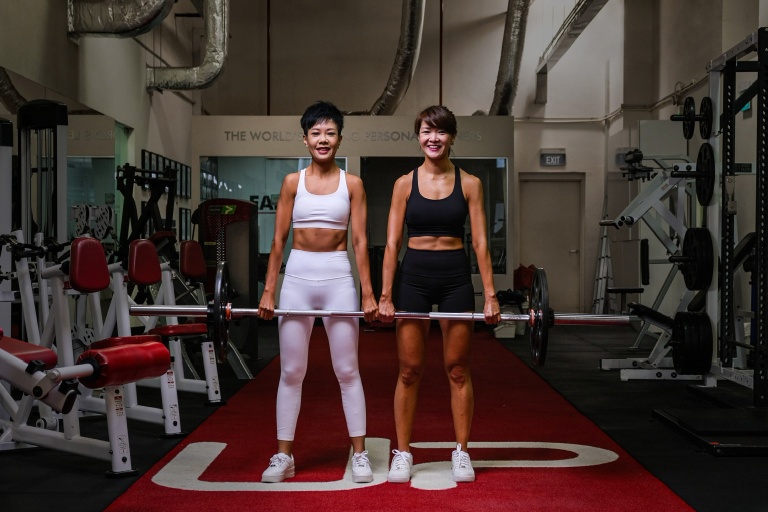 Julianne, a Breast Cancer survivor, went through a journey of deep self-reflection to replace her old habits with healthy ones and to make them stick, to change her relationship with nutrition, exercise, and sleep, to be consistent, and to manage stress through self-love and self-kindness.
"I do not want a cancer recurrence. I will do my best to reduce and even eliminate the chances of it recurring. My doctors are taking care of me medically, my loved ones are supporting me emotionally, my faith is my anchor, and my friends and church community are also on this journey with me."
"What else can I do for myself?" 
"This is when I made the commitment to turn my life around," said Julianne.
A key process of this transformation was ensuring that workout routines, health and wellness never got left behind, but instead became cornerstones of their lives and lifestyles. 
"With a career driven lifestyle, it used to be that fitness revolved around my career," recalled Julianne. 
"But now the anchor to my days is self-care and one of the ways is through fitness and being active. The commitment is so different when it is made a priority. Time is created when it is no longer a 'must do', but an enjoyment with everyone around you," said Julianne. 
This  is evident with Julianne's dedicated fitness routine. She exercises multiple times throughout the day and her sessions sometimes include up to four different types of workouts ranging from strength training, running, swimming, rhythm cycling (i.e., spin) and core work.
As an early riser, Kelly gets in her workouts bright and early before the workday begins and again in the evenings. Having a different schedule from Julianne means that their weekends are spent going for spin classes together and meeting as often as possible for strength training.
Despite her sometimes hectic work deliverables, Kelly believes that being consistent is essential.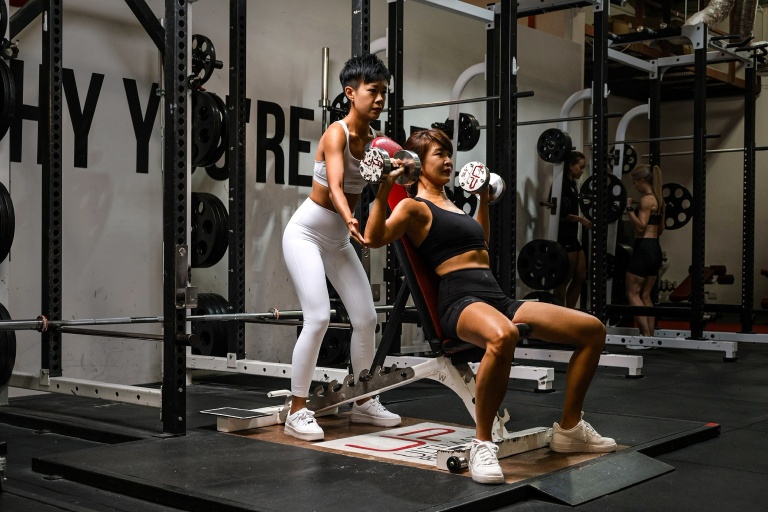 "Consistency is something that I am trying to keep up, such as consistently turning up for my strength training. On days that I can't, I would go for a quick run or walk on the treadmill even if it is for 30 minutes of exercise," said Kelly.
"Having cervical cancer and still having lymphoma changes your life perspective." 
"In the past, I would always say that I would do it tomorrow. Now, I would just get it done," she added.
Finding ways to stay motivated and consistent could be as hard, if not harder than getting started on a new workout itself. Julianne is guided by four principles that keep her going. 
Create a system in your day where fitness and being active becomes a habit.
Create a lifestyle that includes the activities you love and do it with your loved ones and friends. Surround yourself with like-minded people.
Remember your why.
Focus on the daily wins and enjoying the progress instead of obsessing over the outcome.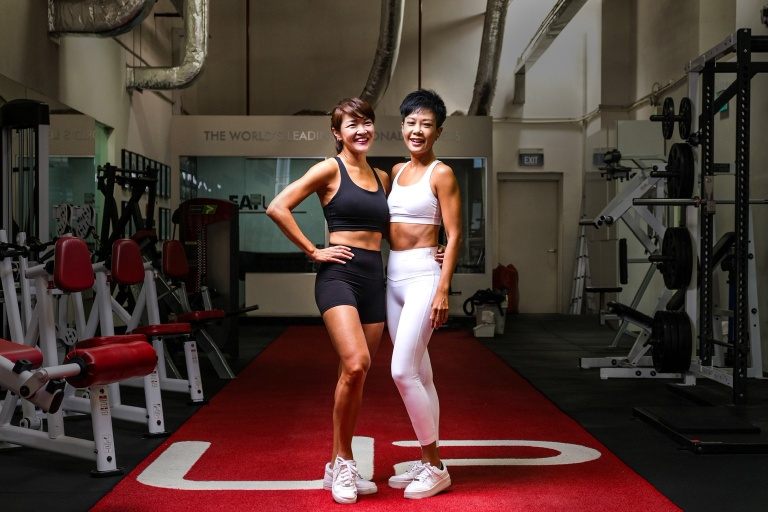 Julianne and Kelly are taking their workout relationship to the next level by participating in the half marathon at the upcoming Great Eastern Women's Run (GEWR) Singapore that is taking place at the Singapore National Stadium on 29 October 2023. They are looking forward to completing the run together, getting a medal at the finish and taking lots of photos together to commemorate this fitness milestone.