Left to right: Jason Teh (Badminton), Stephenie Chen (Kayak), and Kiera Lee (Artistic Swimming)
(Photos by Singapore Badminton Association, Singapore Canoe Federation and Singapore Aquatics)
Originally scheduled for September 2022, the Asian Games 2022 has been rescheduled and is set to take place in Hangzhou, China, from September 23 to October 8, 2023. This marks China's third time hosting the 19th edition of the Asian Games, with previous editions held in Beijing (1990) and Guangzhou (2010). As anticipation grows and the countdown begins, we had the privilege of speaking with three athletes representing our nation, capturing their insights and emotions about this prestigious sporting event.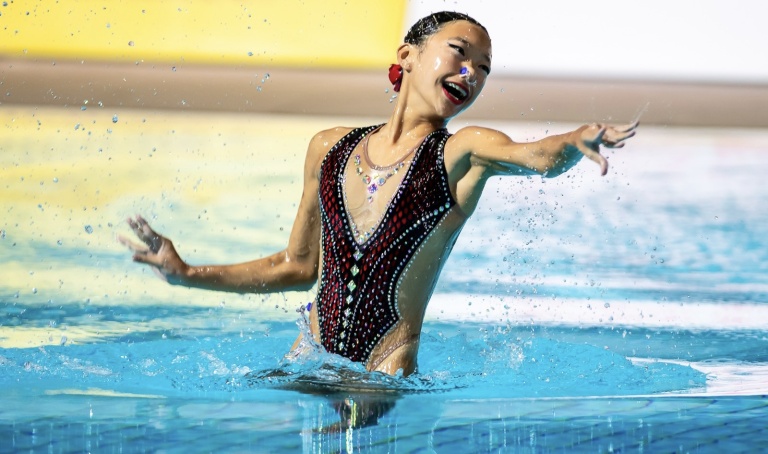 Kiera Lee, Artistic Swimming
Being the youngest in the team, Kiera, 15, who was once afraid of water is now representing Singapore as a professional athlete for Artistic Swimming. She represented Singapore in the FINA World Youth Artistic Swimming Championships, Charlotte 2022 and most recently, in the World Aquatics Artistic Swimming World Cup 2023 in Montpellier, France and the World Aquatics Championships 2023 in Fukuoka Japan where her team finished 3rd in Asia.
It all started when she was exposed to Artistic Swimming back in Methodist Girls School as a CCA. "I pushed myself to overcome my fear of water, as Artistic Swimming combines the key elements of my favourite activities such as dance and gymnastics. I have been competing in this sport since Primary Two," revealed Kiera.  She is our nation's pride and joy today, carrying the Singaporean flag in numerous competitions. Kiera is thrilled to be part of the upcoming Asian Games as she nearly didn't qualify for it because she would have been too young. The postponement worked in her favour and she is now all geared up to represent Singapore as the youngest athlete for the contingent in "one of the biggest sporting events". 
Kiera trains approximately 30 hours a week and being the youngest athlete in the National Team, she looks to her seniors for inspiration to build herself up mentally and physically. "The Asian Games clashes with my end-of-year exams and I am thankful for the school's support in being flexible and accommodating to this," Kiera also shared that fatigue and injuries are commonplace, so she has to ensure that she gets sufficient rest to be in the best physical state. Her trainings have been enjoyable because she relishes time at the Singapore Sports Hub. Apart from bringing her back to fond memories when she won medals in the Singapore National Artistic Swimming Championships there, she loves the state-of-the-art facilities that allow the athletes to train at their best. Kiera also delights in the convenience of her training spots being close to F&B options and is thankful that the OCBC Aquatic Centre is sheltered because trainings can take place despite the unpredictable weather!
Jason Teh, Badminton
Try spotting Jason at the Singapore Sports Hub as he spends up to 10 hours training there every day. Jason picked up the game when he was only five years old as influenced by his father who was playing badminton as a hobby. His interest in the sport never wavered as he followed his passion through by playing competitively after training at the Singapore Sports School, and went from the National Youth Team, the National Intermediate Squad and is now part of the National Team. 
At 23, Jason has pitted in tournaments such as the Southeast Asian Games, Commonwealth Games, World Championship, Sudirman Cup, and more. Despite having played competitively for many international games, he is equally psyched to compete for the upcoming Asian Games in Hangzhou. "Winning a medal for Singapore and making my family proud is my motivation," said Jason, while acknowledging challenges such as travelling for tournaments, resulting on a physical toll on their bodies. 
The Singapore Sports Hub holds cherished moments, particularly his National Open wins in 2020 and 2021. "Those were the same tournaments held in different years, but because it was pre-COVID and during COVID, the feeling and atmosphere were unique for both experiences." 
Jason also enjoys training at the Singapore Sports Hub because of how fully equipped it is. "There is a gym, a running track and also two malls nearby for us to have meal during our break time!"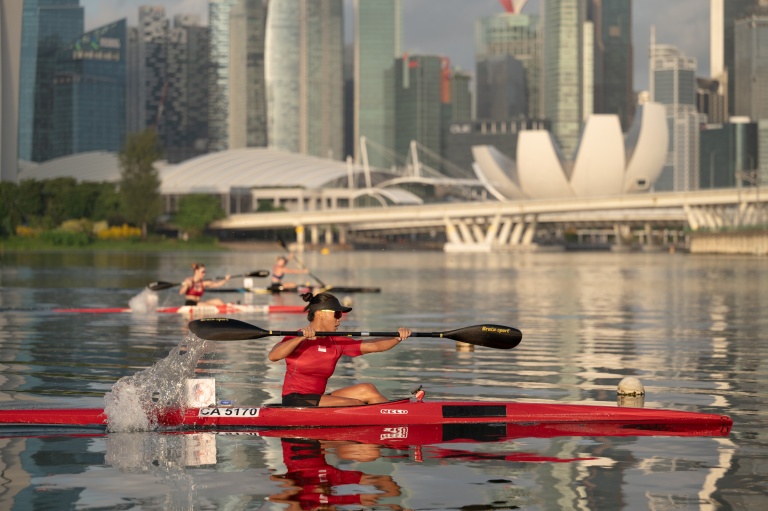 Stephenie Chen, Kayak
Once a runner, Stephenie made the switch to Kayaking 14 years ago and hasn't looked back since. Her journey began when her elder sister, a fellow kayaker, introduced her to the sport in 2009. Intrigued, she increased her training load, first with her school (Catholic Junior College) and subsequently with the National Junior Team.
Now 31 years old, Stephenie is one of the athletes representing Singapore at the Asian Games in Hangzhou. A night owl at heart, she dreads waking up early to go for training, but does it anyway, putting in the miles on the water and work in the gym, way before the morning rush begins. Training is hard work; it is physically and mentally exhausting, but Stephenie has never lost sight of her goal: To medal at the Asian Games. To achieve that, she dedicates up to 22 hours weekly to training, pushing her body and mind beyond their limits with every training session.
She has represented Singapore in two earlier editions of the Asian Games and in multiple editions of the Southeast Asian Games. A 5-time SEA Games gold medallist, the pride she feels in representing her country yet again burns strong. "I'm honoured to represent Singapore on the global stage again. It is always a privilege to showcase what we've worked so hard towards."
Paddling at the Singapore Sports Hub feels like home as she recalls training sessions with her sisters and best-friend. Like the rest, she appreciates the ecosystem that Singapore Sports Hub has developed. "I can paddle, run, swim, and do any conceivable sport here! Not forgetting all the food options. There's something here for everyone!"
Wishing our athletes the best
As we witness these exceptional athletes defy limits, their inspiring stories and journey will pave the road for us, whether we do sports competitively or not. Let's applaud their unyielding determination as they prepare to step onto the grand stage of competition at the Asian Games in Hangzhou! Go forth champs, you have our heartfelt wishes for success!