With a flurry of community activities and festive events, Singapore Sports Hub celebrated its official change of management to Kallang Alive Sport Management Co (KASM) on 9 December 2022.
The revamped Singapore Sports Hub reaffirmed its dedication to being an iconic destination for sports, lifestyle and entertainment-oriented events, as well as activities and facilities that bring the community together. There is something for everyone to enjoy, as part of the greater rejuvenation of the Kallang Alive precinct. 
To usher in Singapore Sports Hub's new chapter, the formal handover included a Christmas light-up at the OCBC Square with guest of honour Mr Edwin Tong, the Minister for Culture, Community and Youth, as well as World Cup 2022 screenings, sporting tournaments like the Nations Cup and the ActiveSG Volleyball Cup, and the Lion City Dance Battle. Read on for more highlights of the Singapore Sports Hub's handover, as we continue to ring in the changes in 2023.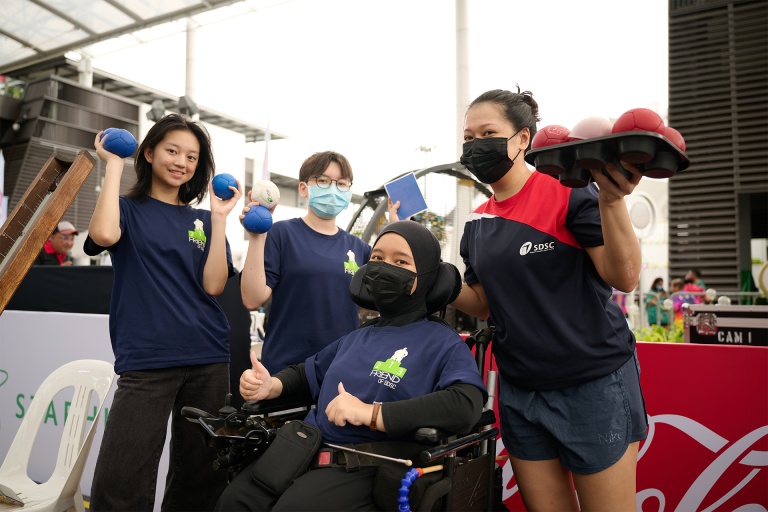 INCLUSIVE SPORTS TRYOUTS
On 10 and 11 December at OCBC Square, the Singapore Disability Sports Council invited the public to try out inclusive sports, such as wheelchair basketball, archery, power football and boccia. Visitors got to experience the unique challenges of these sports while learning from athletes with disabilities.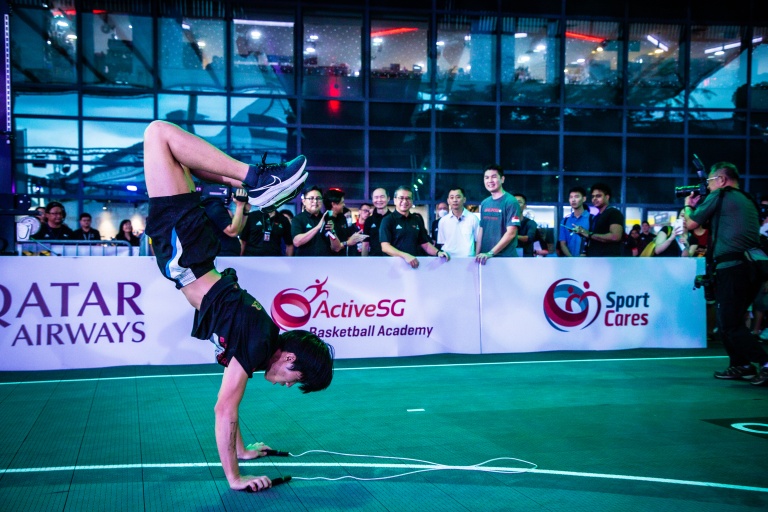 SPORTS AND ACTIVITIES GALORE
Young and old visitors alike found a wonderful variety of activities and events to keep them moving during the month of December. From K-Pop Random Play Dance! to the Jump Rope Fiesta, football to volleyball, and yoga to Zumba, visitors were eager to try out new and familiar sports as they rediscovered Singapore Sports Hub.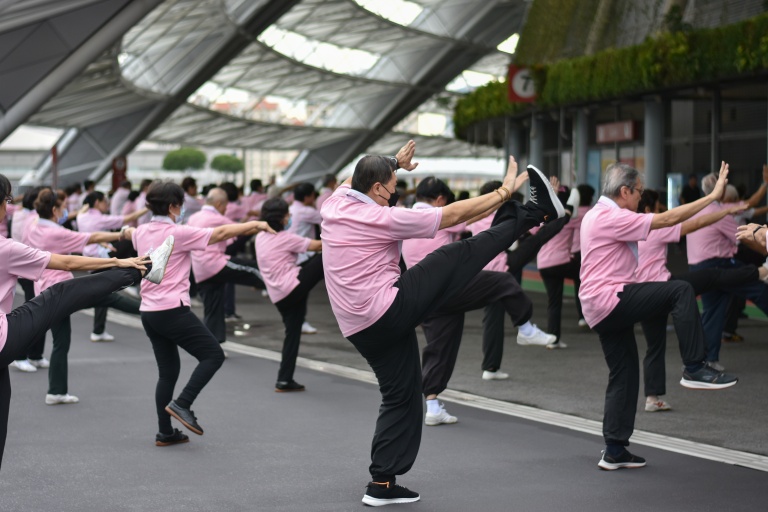 MASS SPORT DEMONSTRATION
With its red 888m-long track, the 100PLUS Promenade was the perfect auspicious venue for the mass taiji workout on 9 December, where senior practitioners stretched and flowed in unison.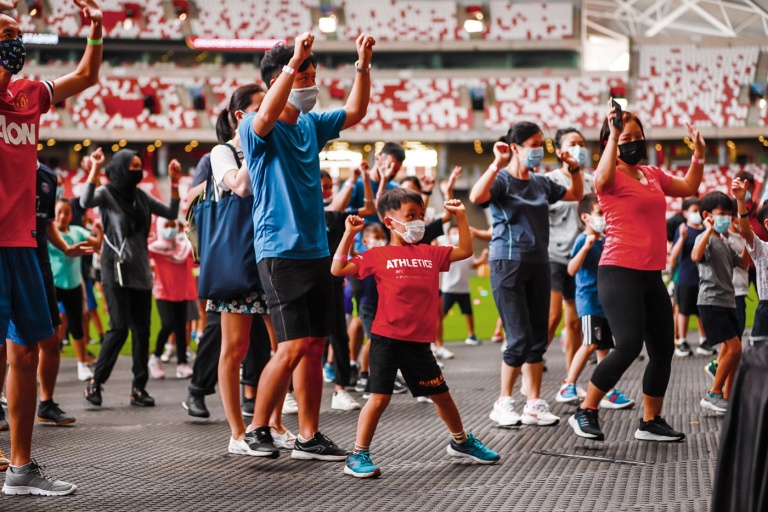 FAMILY FUN AT THE FUNFAM SPORTFEST
The end-of-year holidays saw families heading down to Singapore Sports Hub for FunFam SportFest 2022 on 17 December. The celebration of sporty activities designed especially for parent-child bonding included tennis and volleyball tryouts, inflatable games, My 1st Coach – in which parents learnt to create fun games to hone their child's movement skills at home – and even a dance fitness party where families could sweat it out by moving to the music.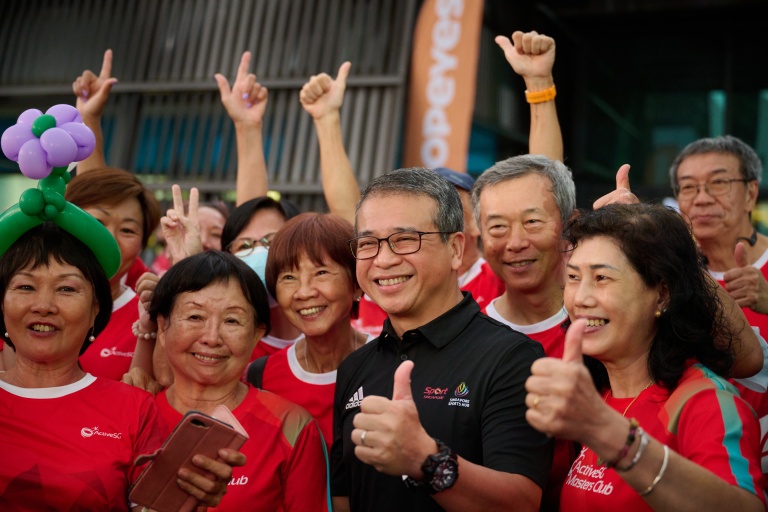 MINISTER EDWIN TONG MINGLING WITH SINGAPOREANS
Minister Tong, who spoke about the integration of Singapore Sports Hub with the upcoming development of the Kallang district in Parliament in August 2022, arrived at Singapore Sports Hub on 9 December to officiate at the live Christmas light-up at OCBC Square.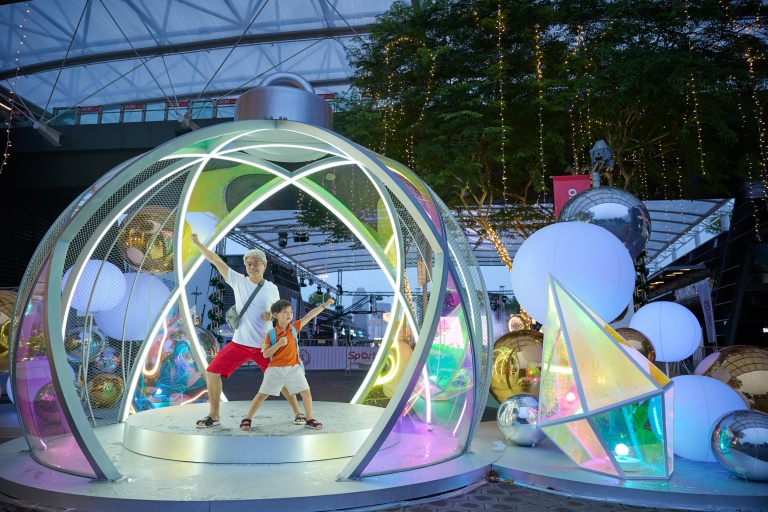 At the event, Minister Tong said that he hoped Singapore Sport Hub's new team would create a vibrant community space that Singaporeans can identify and feel for. Lending credence to his words, he spent some time mingling with patrons, both young and old, who gathered to attend the light-up and check out the array of festive and sporting activities marking the handover.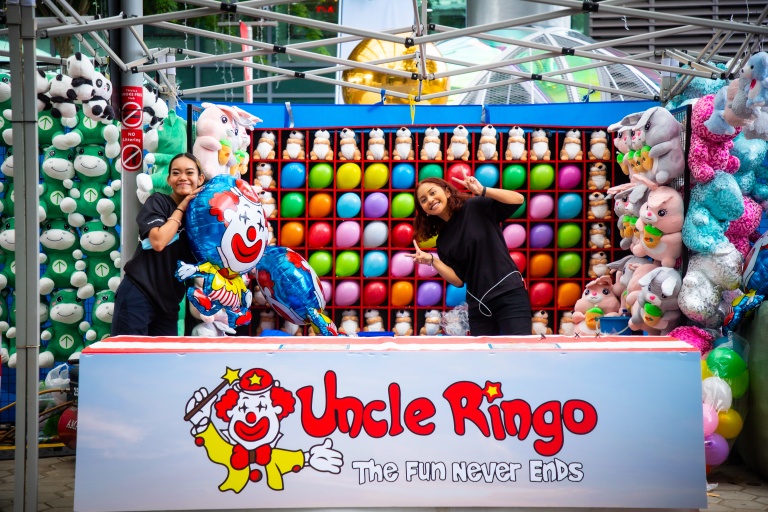 CHRISTMAS CARNIVAL AND BAZAAR
With the festive season being a year-end highlight, Singapore Sports Hub was transformed into Kallang Wonderland, with children meeting Santa Claus, families having fun on carnival rides, and roving buskers entertaining the crowd. The game and gift booths also made Christmas at Singapore Sports Hub a truly merry experience. 
  
A MEMORABLE WORLD CUP 
For many football fans in Singapore, watching the World Cup came with the enhanced experience of being in a crowd of viewers at the OCBC Square between 14 to 18 December. In addition to the nail-biting final between France and eventual victor Argentina – which ended in a tense penalty shoot-out – fans were treated to half-time games and prizes, a freestyle football demonstration and the chance to meet ex-national players.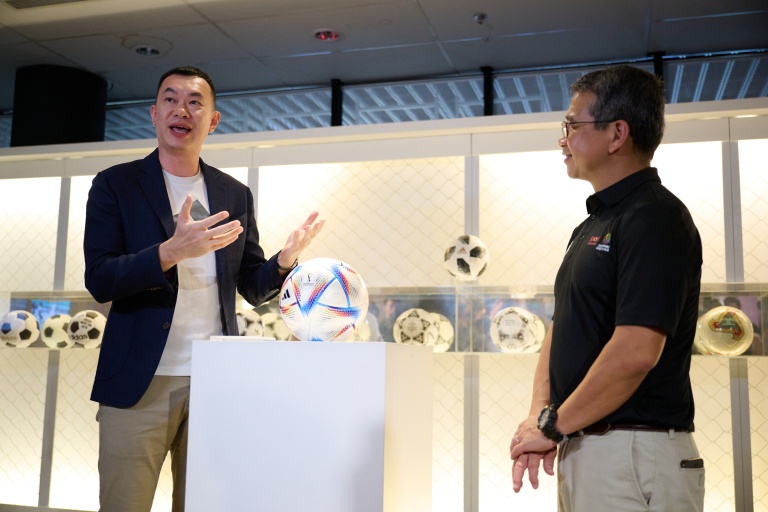 Fans who can't get enough of the World Cup journey can visit the Singapore Sports Museum, which is running the Adidas FIFA World Cup Official Match Ball: Journey Through Time exhibition. The star of the show is Al Rihla (The Journey, in Arabic) – the official match ball designed for swerve, accuracy and style, with its pearlescent hue enhanced with colourful sustainable water-based inks.