Calling all hoop fanatics, it's time to don your jersey and lace up those kicks!
The Fédération Internationale de Basketball (FIBA) and Singapore have embarked on a three-year partnership to host the FIBA Intercontinental Cup. Mark your calendars to catch world-class action right here at the Singapore Indoor Stadium, which will be the first ever venue in Asia to host the event from 21 – 24 September 2023.   
Basketball enthusiasts in Singapore will now be able to witness the 33rd edition of this epic tournament, which has been expanded from four to six teams. 
Three teams are the winners of their respective Basketball Champions Leagues, namely Telekom Baskets Bonn (Basketball Champions League), Sesi Franca (Basketball Champions League Americas) and Al Ahly (Basketball Africa League). NBA G-League Ignite was the first to be announced as they were pre-selected to represent the NBA G League. A Chinese club, Zhejiang Golden Bulls, jointly selected by FIBA and the Chinese Basketball Association, will join Al Manama (WASL champion) to make up the six official teams.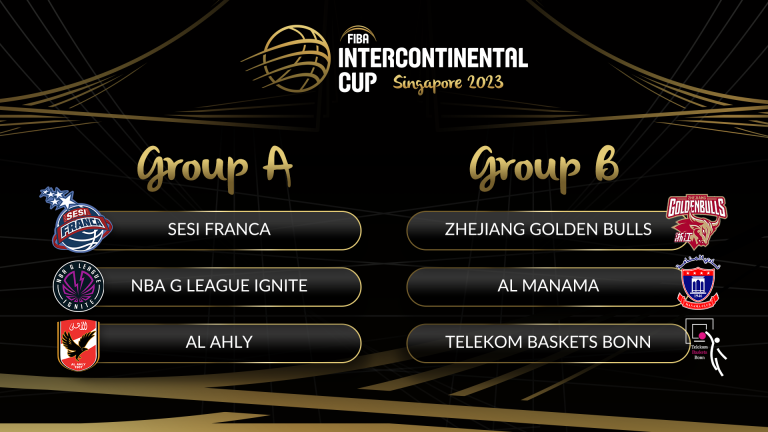 The first three days of the competition will feature a round-robin format between the two groups. Sesi Franca, Ignite and Al Ahly sit in Group A, while Zhejiang, Al Manama and Bonn are part of Group B. The climax of the tournament, scheduled for 24 September, will be a showdown between the leading teams from each group as they vie for the championship. Preceding this, there will be an earlier match on the same day to determine the rankings for 3rd and 5th place.
Secure your front-row seat to witness slam dunks, three-pointers and heart-pounding action from world-class athletes. Stand a chance to get up close with your favourite players by getting a behind-the-scenes experience witnessing their pre-game routines or visiting their locker rooms!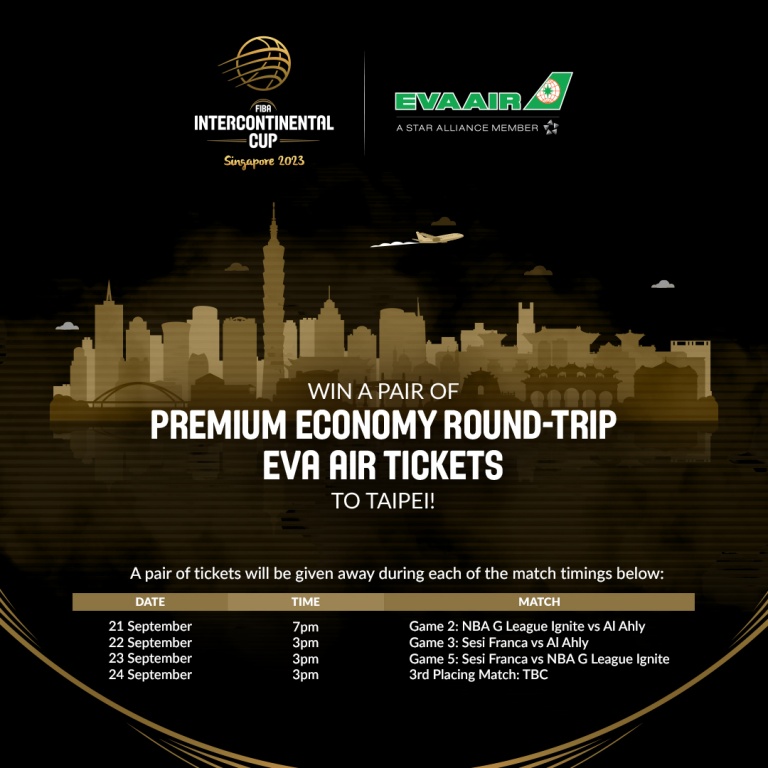 Fans can try their luck at nabbing an All-Access Fan Experience or win air tickets by EVA Air, the official airline partner for FIBA Intercontinental Cup 2023. For further details, please visit the Singapore Sports Hub Facebook and Instagram social media platforms for updates.
Get your tickets to see some of the world's best basketball action at the Singapore Sports Hub today!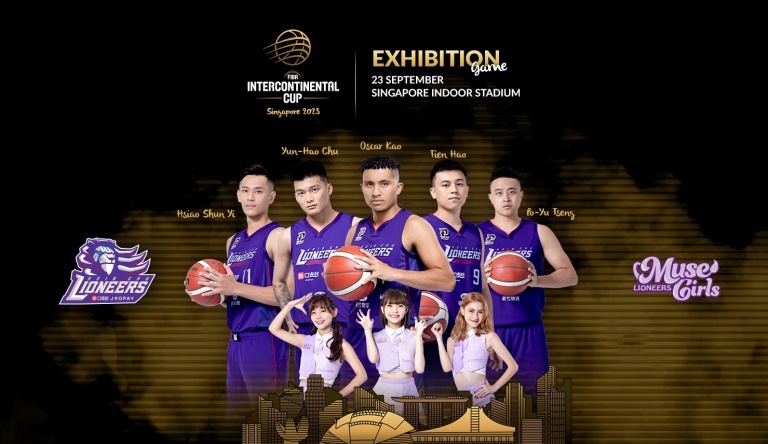 Hear The Hsinchu Lioneers Roar This September
The lions are out of their cages and ready to roar! Catch the Hsinchu Lioneers and their epic teamwork in a thrilling exhibition game at the Singapore Indoor Stadium on 23 September, as part of the first-ever FIBA Intercontinental Cup Singapore 2023. 
They will be accompanied by their official cheer team, the Muse Girls. Dressed in eye-catching and stylish uniforms, the squad captivates the audience with their impressive dance routines and infectious spirit to rally support for their local team.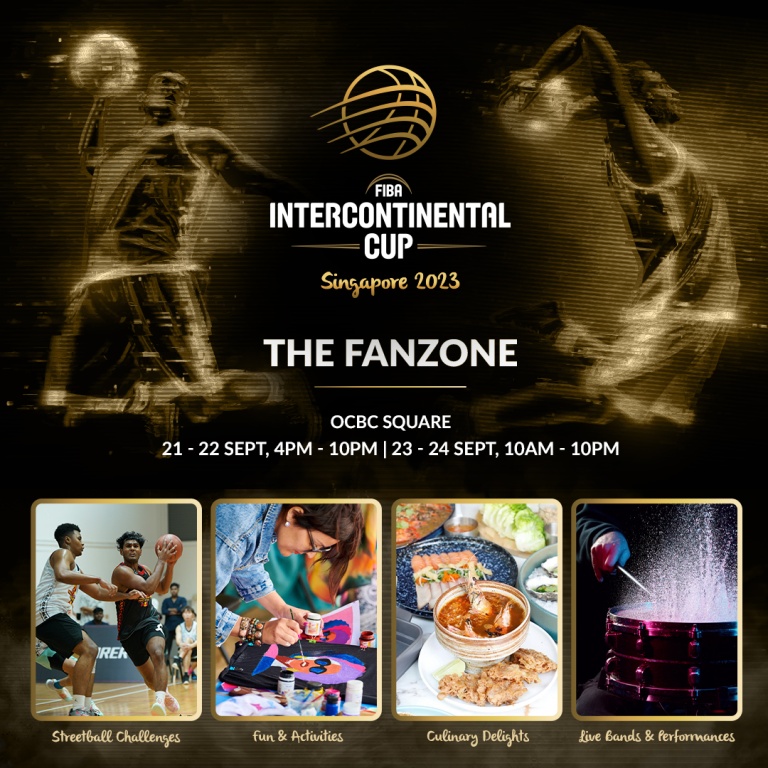 The Fanzone @ OCBC Square
Introducing the fan zone, where excitement knows no limits. Expect to savour delectable eats, participate in thrilling basketball challenges, groove to music and simply indulge in non-stop fun. This is basketball fandom at a whole new level! See you at the fan zone, where the action never stops!