Held in Qatar, the International Federation of Association Football (FIFA) World Cup 2022 has already generated a healthy amount of buzz – long before its opening match on 20 November. After all, it's the first World Cup to be held in the Middle East, the first to be played during the Northern Hemisphere winter months, and the first to be played in air-conditioned stadiums. With these unprecedented firsts, many pundits expect this World Cup to be like no other.
To learn more about the possible highlights and surprises, four past and present local footballers share their thoughts on the tournament.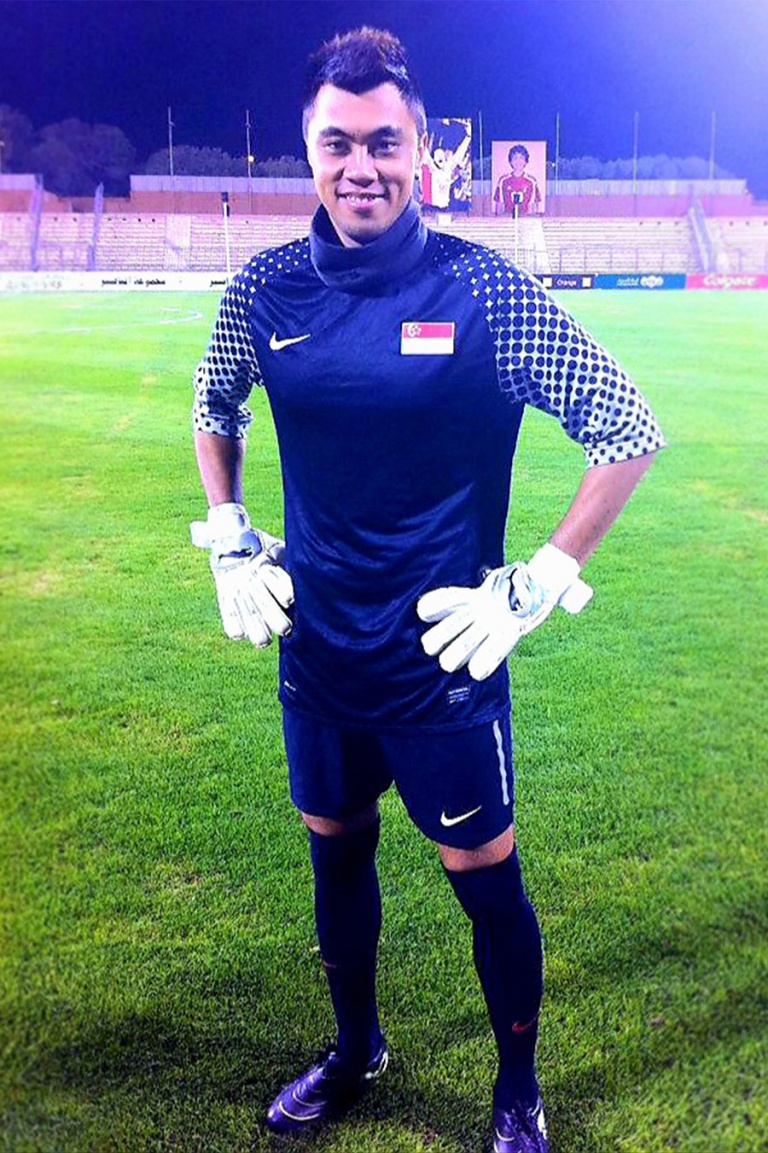 Keeping their cool in new conditions
Qatar might be known for being one of the hottest countries in the world. Yearly average temperatures range from 14°C to 41°C; and in June 2022, a year-high temperature of 48°C was recorded. But our panel agrees that boiling temperatures outside of the air-conditioned stadiums would unlikely have a significant impact on teams' performances.
Former men's national team goalkeeper, 39-year-old Lionel Lewis, says that the prospect of representing their country at a global tournament would spur players to do their best, no matter the setting. "Conditions will definitely play a part initially, but once the players and their teams acclimatise, this will not be a concern for most," he reasons. "It depends on which team is able to adapt to the conditions faster – and thus likely gain an edge over their opponents."
Nur Afiqah Bte Omar, 21, a player from the Singapore women's national team, suggests that the unpredictable temperatures might factor into managers' decisions to make more substitutions, so as to ensure the endurance of players. "I believe most teams will be able to climatically adapt to local conditions, but north-eastern countries like Japan and South Korea will most likely be at an advantage," she adds.
Harhys Stewart, a player for the Singapore U21 men's national team and the Young Lions anticipates that the air-conditioned stadiums will level the playing field for most teams. "The temperature will be perfect for football and I'm sure we'll see lots of goals and fast-flowing football from the teams participating this year," predicts the 21-year-old.
"Teams may take a few days to get used to the new environment, but most teams are likely to head to Qatar earlier in order to acclimatise," says Amirul Adli, 26, a defender from the Singapore men's national team and the Lion City Sailors FC. "Furthermore, many top European teams conduct pre- and mid-season training camps in the Middle East nowadays, so I think they won't be surprised by the conditions."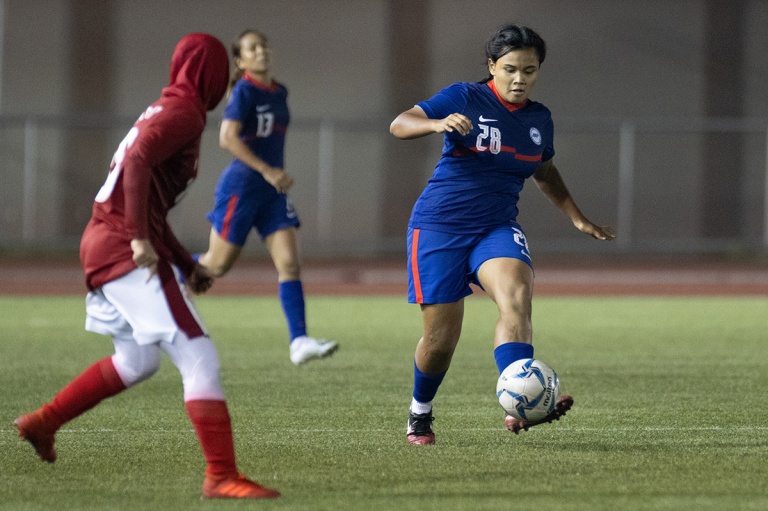 Nur Afiqah Bte Omar, midfielder, Singapore women's national team. Photo courtesy of Football Association of Singapore.
Underdogs to watch
Cameroon in Italy 1990, Croatia in France 1998, Japan and Korea in 2002, and even Iceland in Russia 2018: what do they all have in common?

These teams were all underdogs who powered through to make a lasting impression at their respective World Cups, despite not registering on most viewers' radar prior to the tournament.

Harhys, whose father is from Newport, Wales, is looking forward to Wales' first appearance in the World Cup since 1958. "I think they have a hardworking and balanced team, so hopefully they can get past the Group stage and we'll see what happens from there." The footballer also thinks Senegal will surprise a lot of people. "They've got a very potent attack and they're coming off the back of their Africa Cup of Nations (AFCON) win, so I think they could do a lot of damage at the World Cup," he says.

Amirul agrees: "Even though nobody is talking about them right now, Senegal is the AFCON champion with their players doing very well in their respective clubs." He also highlights the Netherlands as having the potential to improve with every match, once they get the momentum going. That said, Amirul still plans to root for Japan. "#AsianPride," he quips.

Afiqah, on the other hand, has her eyes on Japan's neighbour, South Korea. "They're underdogs, but they've revolutionised their team and are not ones to estimate. At the same time, England is a young and talented team who will definitely be fun and interesting to watch."

For his underdog pick, Lionel chooses Uruguay, with its talented players Rodrigo Bentancur, Diego Rossi and Darwin Núñez: "Along with the likes of Federico Valverde, Ronald Araujo, Luis Suárez and Edinson Cavani, Uruguay is a side to keep an eye on."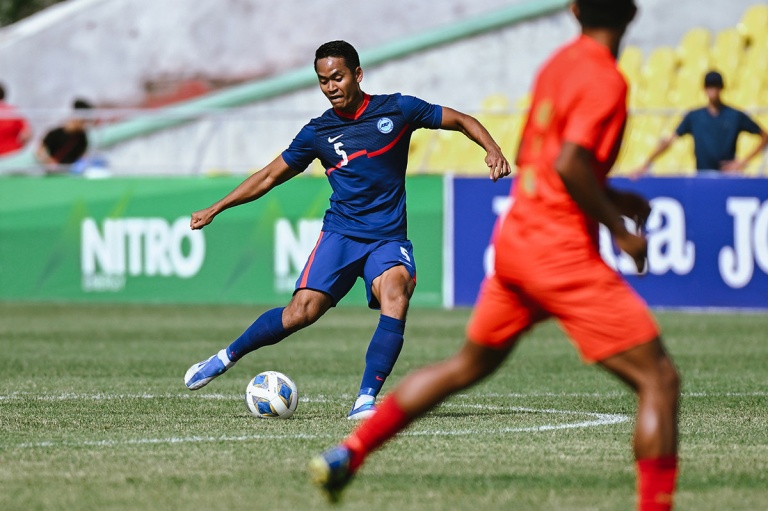 Amirul Adli, defender, Singapore men's national team and the Lion City Sailors FC. Photo courtesy of Football Association of Singapore.
Individual brilliance
The World Cup is where some stars shine brighter than others.
Uruguayan Federico Valverde's name pops up again, this time on Amirul's must-watch player list, in addition to Germany's Jamal Musiala and Brazil's Vinícius Júnior. "These are the three players I will look out for in the World Cup. In terms of the more experienced players, everyone will be looking out for Lionel Messi to win his first World Cup and complete his trophy collection – that's the obvious choice!" he says.
Agreeing with Amirul's selection of Vinícius Júnior, Lionel adds, "Another player to look out for is Dutch footballer Virgil van Dijk. Together with teammate Matthijs de Ligt, van Dijk will form one of the strongest centre-back pairings in the World Cup."
For Afiqah, it's English footballer Jude Bellingham who has the most potential to shine. "He's young, aggressive and a great technical player in the midfield. He shows a lot of heart when playing for his club Borussia Dortmund." Afiqah also brims with anticipation for Denmark's Christian Eriksen: "He's been amazing to watch in the English Premier League."
Harhys goes to Asia for his exciting young pick of the World Cup, citing Takefuso Kubo of Japan as a player with great potential. "Also, considering that it's probably Neymar's last World Cup with Brazil, and seeing the form he's been having at Paris Saint-Germain, he's definitely someone I'll be watching," he adds.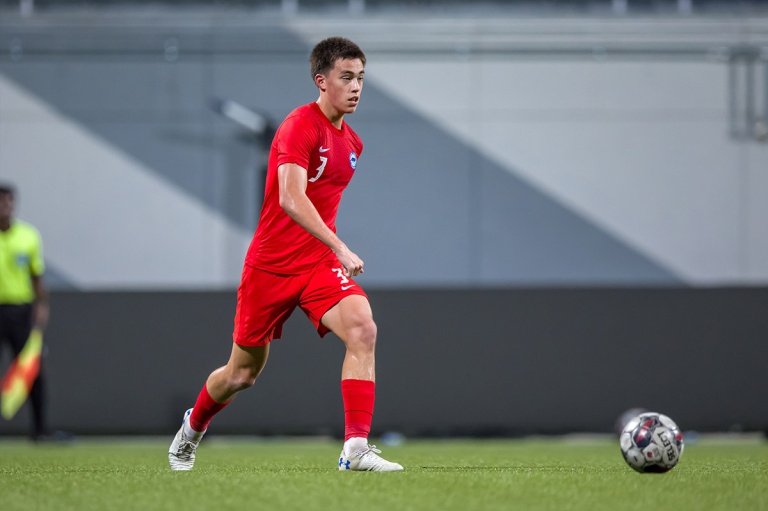 Which is this World Cup's "Group of Death"?
Lionel: Group H. Any of the 4 teams can make it to the next round.
Amirul: People have been talking about Group E as being the "Group of Death", with Spain, Costa Rica, Germany and Japan. But I think Group B could also be a "Group of Death", as all the teams are quite close in level to each other.
Afiqah: Group E. Germany, Spain and Japan in the same group means that fans will be treated to incredible intensity and football right from the start.
Harhys: Group E. Two top teams in Spain and Germany, and two more tricky fixtures in Japan and Costa Rica. I think there could be a couple of surprise results there.
Which of the "big" teams will have it the easiest at the Group stage?
Lionel: Netherlands, England, Argentina and France.
Amirul: Definitely France and Brazil.
Afiqah: It is never easy at the World Cup but if I had to choose, France.
Harhys: The Brazilians have a pretty straightforward Group, which I believe will see them qualify without too many problems.
Which match are you looking forward to the most at the Group stage?
Lionel: Germany vs Spain.
Amirul: Qatar vs Ecuador. It's Qatar's first time ever at the World Cup and I want to see what they can do.
Afiqah: Spain vs Germany.
Harhys: Wales vs England. It is always a big rivalry for me, and it means much more now that it's on the world's largest stage.
Which two teams will make it to the final?
Lionel Lewis: Brazil and France.
Amirul Adli: Brazil and Germany.
Nur Afiqah Bte Omar: England and France.
Harhys Stewart: Argentina and France.