Mark your calendars, because the Singapore Sports Hub is embracing the Festival of Lights with its first-ever Deepavali community event - 'Rangoli & Rhythm' this November.
Join us for two days of festivities on 10 and 11 November and celebrate with a huge array of activities lined up from cultural performances to rangoli art displays, live entertainment, and even a Bollywood Dance-Off contest! 
 
Bollywood Dance-off
What better way to immerse yourself in culture and show off your dance moves than being a part of a key highlight of 'Rangoli & Rhythm'? 
Testing the creativity and precision of the participants, those interested will be required to record a 30 to 45 second TikTok clip showcasing their very own Bollywood dance moves using Singapore Sports Hub's assigned contest music. 
Participants must keep their TikTok account public to be eligible for the contest, as well as tag @SGSportsHub and include the hashtags #BollywoodDanceOff and #MySgSportsHub in the video's caption.  
The top five shortlisted entries of the contest will then be required to be physically present at the event on 10 November for the dance-off  on stage, with the winner ultimately being determined by a panel of judges on the day. 
The grand winner will walk away with $600 worth of Kallang Wave Mall vouchers, while each shortlisted finalist will also receive $100 worth of Kallang Wave Mall vouchers. The online dance contest is scheduled to take place from 26 October to 3 November till 2359hrs.
 
Open-Top Double-Decker Bus Tour of Little India
Aside from shaking tail feathers, there are other highlights too which you can be a part of. Hop on an open-top double-decker bus which will depart from the Singapore Sports Hub for an unforgettable experience as you marvel at the Deepavali lights and colourful decorations on the Little India Light Up Bus Tour. 
There will be two buses scheduled at each timeslot over the two days – at 8pm and 9pm on 10 November, as well as 7pm, 8pm, and 9pm on 11 November.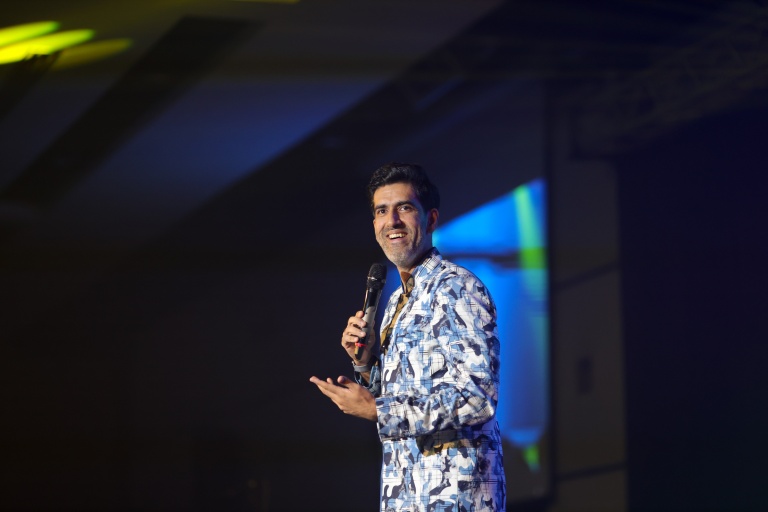 Photo by Rishi Budhrani
Participants who hop on the bus on 10 Nov, 7pm can also expect a laughing good time with our special guest, Rishi Budhrani, a local stand-up comedian. Each bus will carry a maximum of 50 people and tickets can be purchased at $8 per pax here.
That's not all, other 'Rangoli & Rhythm' programmes include traditional performances such as Mayilattam (Peacock Dance) and Karagram Dance, a roving snake charmer, along with Rangoli Display created by the community.
 
Saree Draping, Diya Hand-Painting and More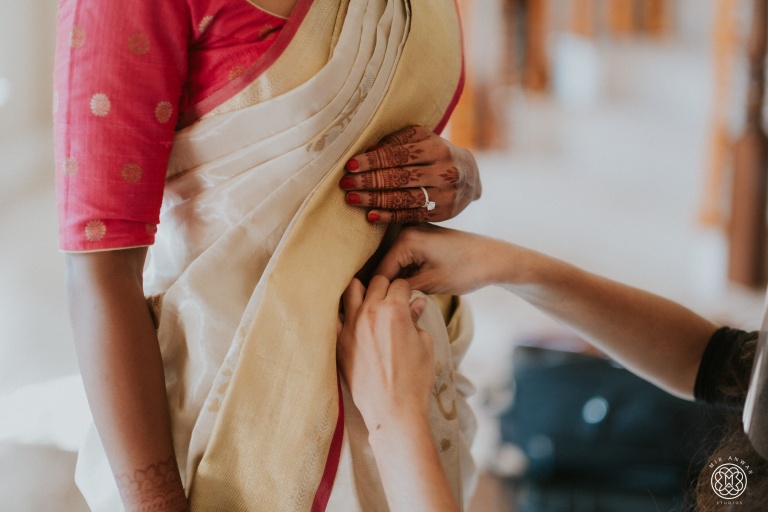 Participants can indulge in complimentary fringe activities such as Saree draping and photo-taking, hand painted Diyas, or even a game of Pitthu (seven stones). 
Enjoy the experience of donning a saree and capture the moment in a photograph! What's more, Saree draping is traditionally known to allow positive energy to flow through the body to keep the mind, soul, and body of the person wrapped up healthy and happy.   
And as always, you need not worry about getting hungry at the Singapore Sports Hub, as there will also be a variety of Indian delicacies such as Murukku and Pani Puri for you to munch on as you play along! 
Held at Singapore Sports Hub's OCBC Square from 4pm to 10pm on both days, this is a party you do not want to miss so come and be a part of this epic 'Rangoli & Rhythm' celebration of the Festival of Lights. Admission to the event is free.